TED writes: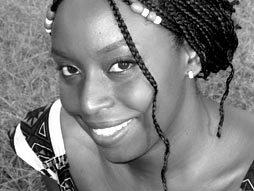 Our lives, our cultures, are composed of many overlapping stories. Novelist Chimamanda Adichie tells the story of how she found her authentic cultural voice — and warns that if we hear only a single story about another person or country, we risk a critical misunderstanding.
Listen here for the full TED talk.
My thoughts on self-worth and a 'single story'
I had been meaning to listen to this TED talk for some time, and was so glad I finally took the time to listen to it recently. Its a reminder to me that we all have stories about ourselves and other people and how dangerous it can be when it comes to a 'single story.' The power of a 'single story' can have a longstanding impact on people's lives.
I often find that people have generated a 'single story' about their personal potential, family, career, body image and worthiness. The stories we tell ourselves often come from our early childhood in which there was a specific event that told us that we weren't good enough. We carry these stories into adulthood believing we are not worthy of love or being seen and heard. And, yet we are so much more than a 'single story.' In fact that 'single story' doesn't begin to tell the whole story of who you are. 
I'm curious to know what 'single story' have you told yourself about yourself now or in the past? And, what new story would you like to create that embodies all that you are?
If this resonates with you, and you would like to create a new story, email me at jihan@thefulfillmentproject.com.